Meet Our Dentists
Dr. Clint Euse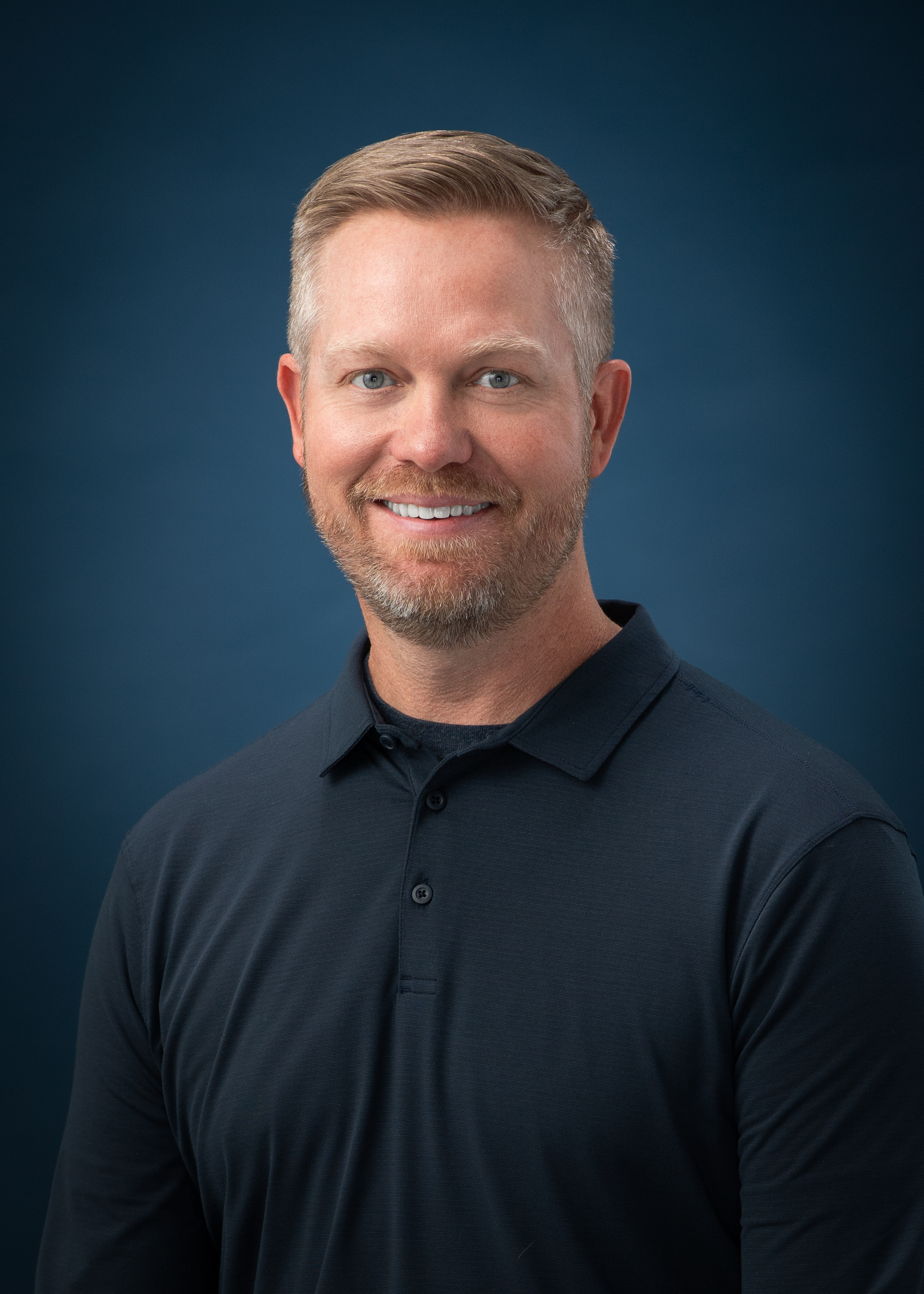 Dr. Clint Euse is a native of Nevada, born and raised in Carson City. Dr. Euse is passionate about helping patients achieve a healthy and beautiful smile. He knows every patient is different, and focuses on providing individual care to meet specific needs. Dr. Euse loves being able to practice dentistry alongside his wife, Dr. Kelly.
Before returning to Carson City, Dr. Euse had the opportunity to work in dental offices in Iowa and Utah, but has loved being back in Northern Nevada. He has spent hundreds of hours on continuing education and advanced training to provide procedures that better serve his patients. Recently, Dr. Euse was inducted as a Fellow of the International Congress of Oral Implantologists. He is also a member of the elite Spear Institute Faculty Club, helping provide advanced education around cosmetic and complex restorative dentistry. Dr. Euse is also a founding member of the International Academy of Mini Dental Implants.
Dr. Euse completed his undergraduate studies at Gonzaga University and the University of Nevada Reno. He went on to get his Doctorate of Dental Surgery (DDS) degree at Creighton University in Omaha, Nebraska. Dr. Euse met and married his wife Dr. Kelly while in dental school.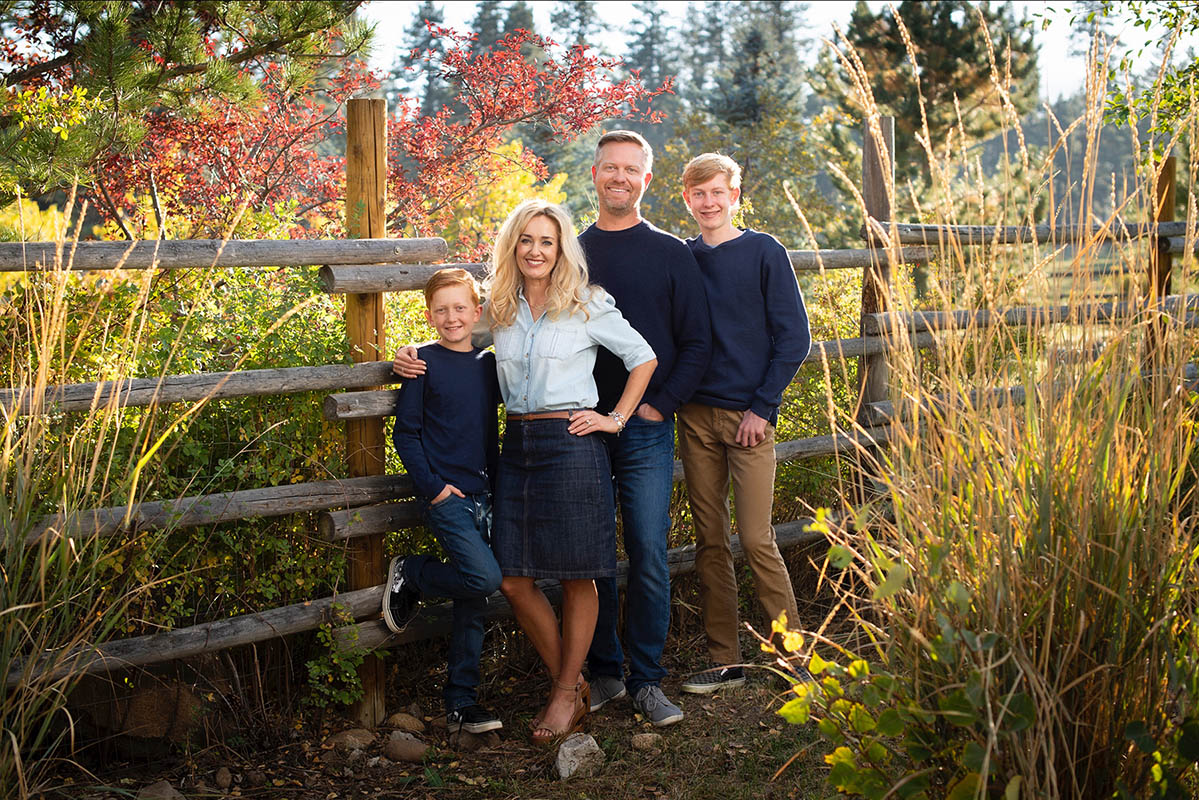 Dr. Randy Wright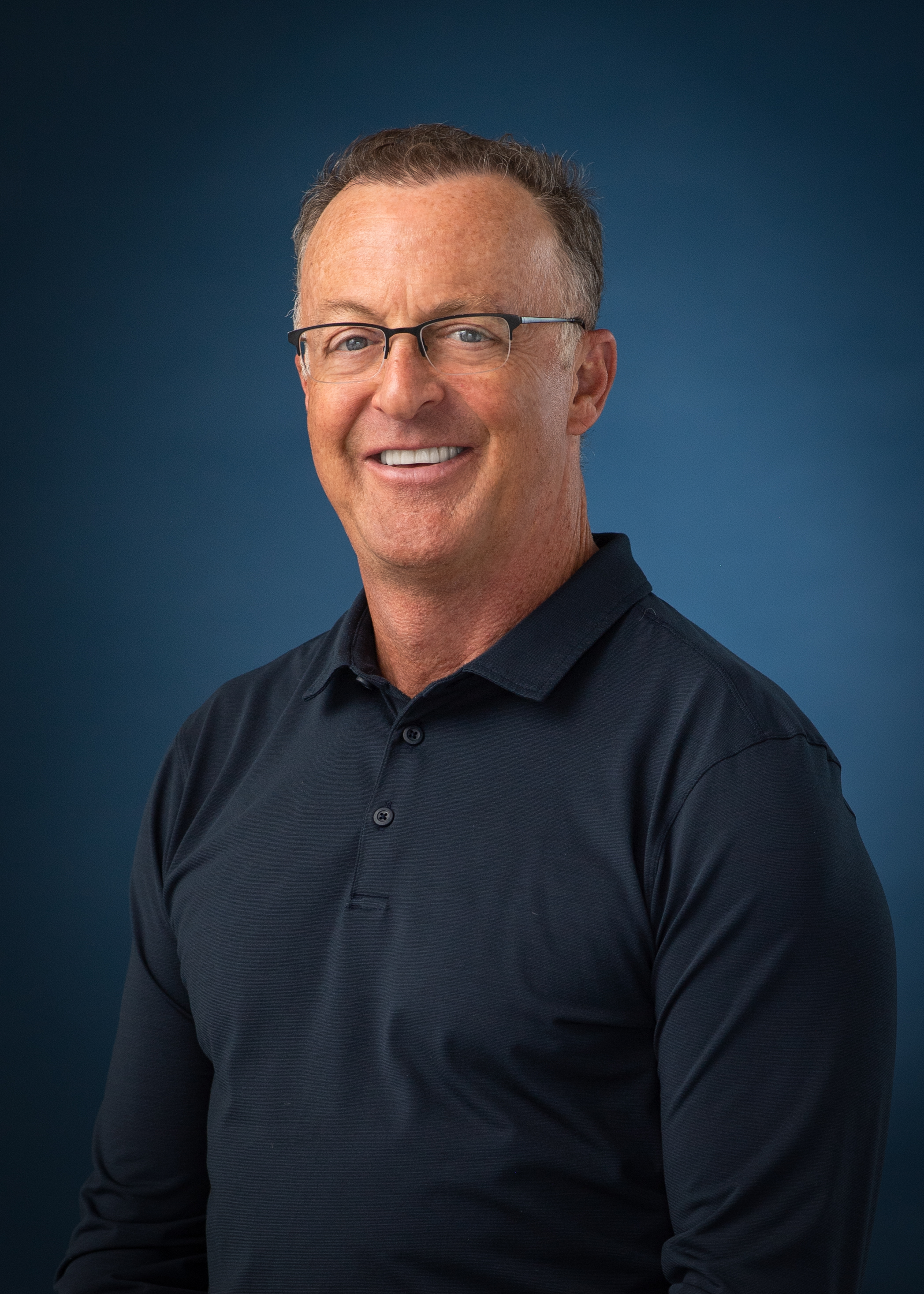 Dr. Randy Wright started practicing dentistry in the late 80s, and as he puts it, "It's amazing I've been at it for so many years, and I still enjoy it! I find dentistry so stimulating, and so rewarding." He strongly believes that improving an individual's oral health greatly improves overall health, which has become a guiding philosophy of Advanced Dentistry by Design's practice. Dr. Wright loves connecting with his patients and watching where life takes them as he visits with them.
Dr. Wright was born and raised in Reno, Nevada. He attended the University of Nevada Reno, then the University of the Pacific in Stockton, until he completed his dental school requirements.
In 1985, he earned his dental degree from the University of the Pacific. Dr. Wright practiced dentistry in Reno briefly before moving to Carson City in 1987, and has been here ever since.
He enjoys attending continuing education seminars to keep up on the latest industry trends and technology. When Dr. Wright is not attending his son's baseball games, he is hiking, biking, or skiing with his family.
Dr. Kelly Euse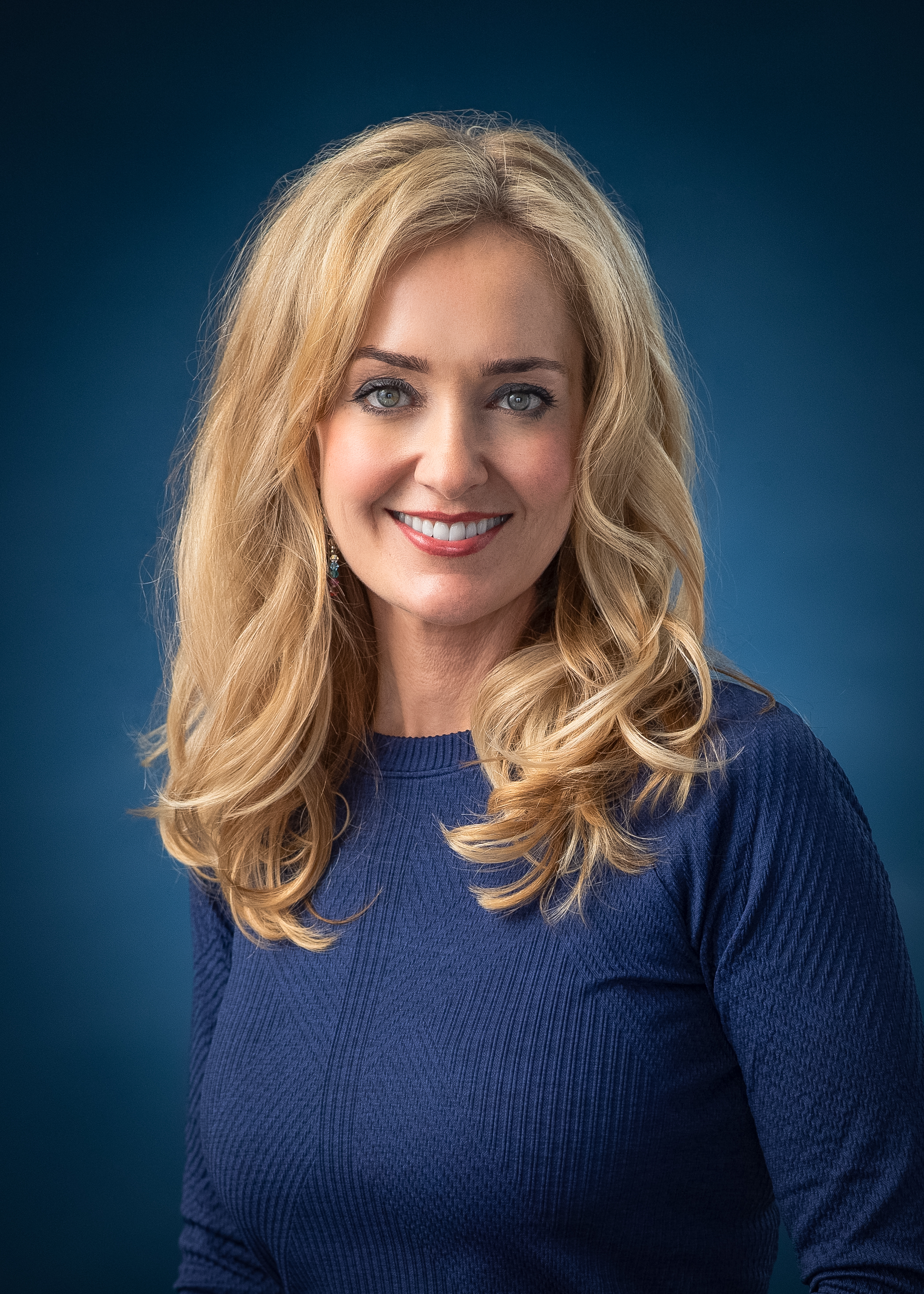 Dr. Kelly Euse has been practicing dentistry for nearly 20 years, sharing the dental practice with her husband Dr. Clint. She fell in love with dentistry in high school when she got to "shadow" her family dentist. In Dr. Kelly's own words, "I fell in love with teeth and have not looked back since!" She is passionate about the connection between oral and systemic health, and believes that good oral health is vital to having an overall healthy body. Dr. Kelly truly cares about the overall health of all of her patients.
Dr. Kelly enjoys being able to provide dentistry for the entire family. She takes pride in teaching children the importance of brushing and flossing–helping them to establish foundational oral hygiene habits. She enjoys taking the time to meet individually with each of her patients and discussing the various options that modern dentistry offers.
Dr. Kelly began her career practicing dentistry in Utah before moving to Nevada. While in Utah, Dr. Kelly became passionate about the CEREC® CAD/CAM technology, which enables porcelain crowns, inlays, onlays, and veneers all to be made in one appointment. She loves being able to offer her patients same-day service using this advanced technology. Dr. Kelly also offers bacterial testing as a way to pinpoint various pathogens in the mouth that are often associated with systemic medical conditions.
Dr. Euse is originally from Salt Lake City, Utah. She completed her undergraduate studies at the University of Utah and went on to get her Doctorate of Dental Surgery (DDS) at Creighton University School of Dentistry in Omaha, Nebraska. While in dental school, Dr. Kelly met and married her husband and now business partner, Dr. Clint. Dr. Kelly enjoys spending time with her family, exercising, cooking, reading, walking their dog, boating, and skiing. She loves living in Nevada and is proud to call it home.
Dr. Matt Lisenby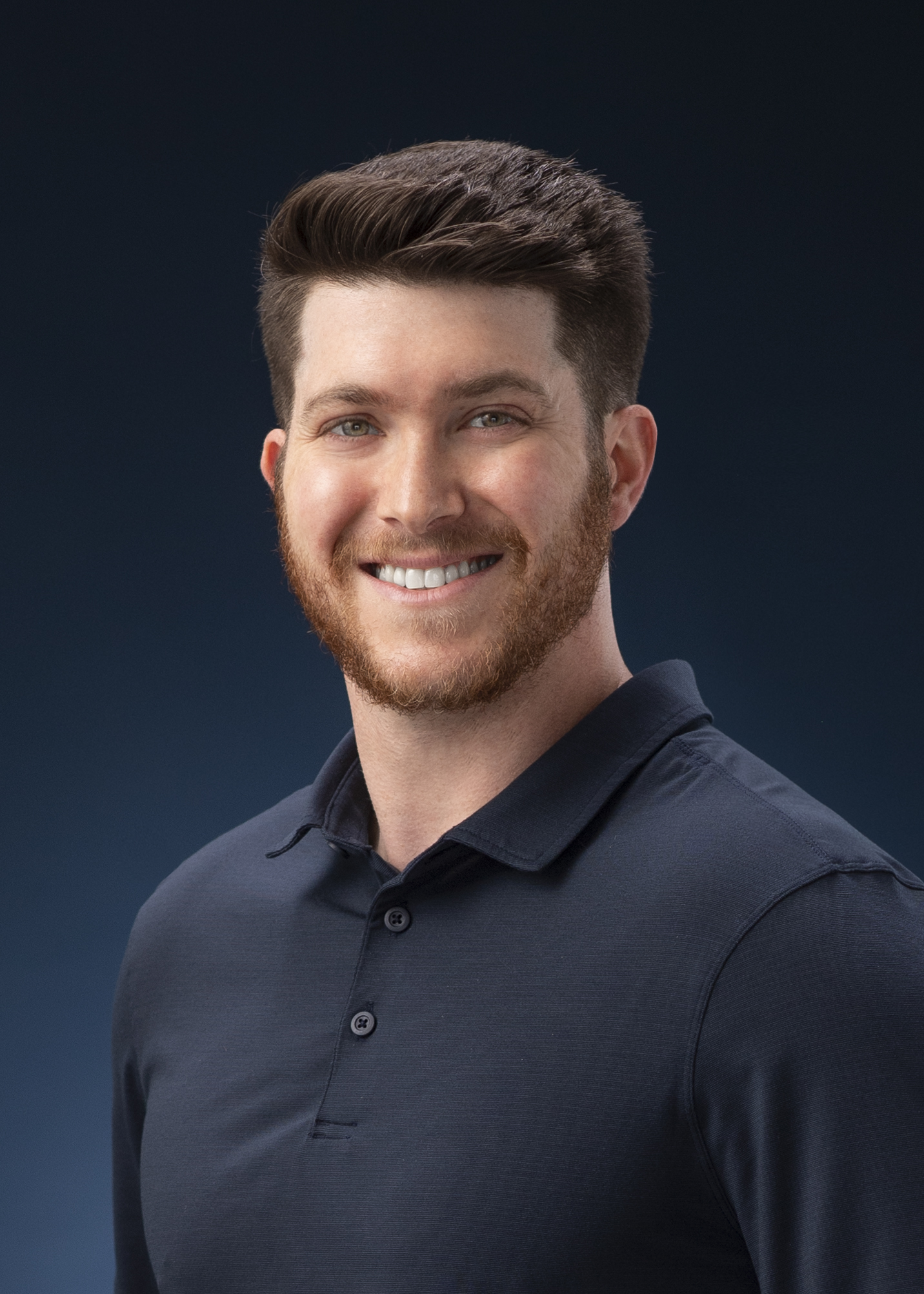 Dr. Matt Lisenby recently joined the practice, and is excited to be a part of the Advanced Dentistry by Design team. Dr. Lisenby was raised in Reno and moved away only briefly during his time at dental school in Las Vegas. Growing up, he was always drawn to the sciences in school. While in college, he became interested in the field of dentistry–especially because he wore braces for six years as a teenager. He loves being able to help his patients improve their oral care and also help boost their self-confidence through their smiles. First and foremost, Dr. Lisenby ensures his patients feel comfortable and relaxed.Dr. Lisenby was born in Arlington, TX, before moving to Reno as a young child. He received his undergraduate degree in biology at the University of Nevada, Reno, and then attended UNLV for dental school. He loves living in Carson City with his wife and two poodles. When he's away from the office, he enjoys spending time with his family, hiking, traveling, and playing the occasional video game.
Meet Our Team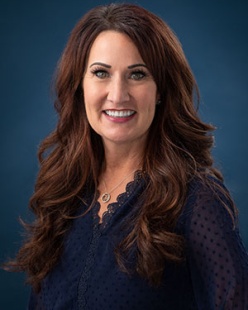 Apryl, Director of Operations (RDA)
Apryl feels blessed to have been born into the dental field, being the daughter of a dentist. She is also a Carson City native, briefly leaving the state for college, but then returning to raise her family and help patients at Advanced Dentistry by Design maintain healthy smiles.
She feels passionate about the field of dentistry, and believes that continuously being on the cutting edge of dental technology is extremely important. She knows that Advanced Dentistry by Design consistently stays ahead of the curve in terms of technology, and loves being a part of the team. In Apryl's words, "Even after over 30 years in dentistry, I continue to grow. My goal is to treat everyone like family."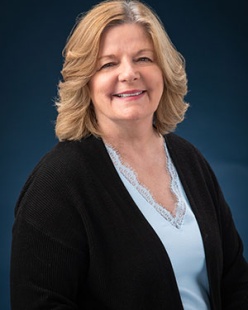 Paula, Office Administrator and Insurance Coordinator
Paula grew up in California and relocated to Nevada in 1996. She began her dental career working as the front office coordinator, learning the nuances of dental insurance and appointment scheduling. She admits that dental insurance can be very confusing, but after many years of experience working with dental insurance companies, she is happy to answer any questions patients might have. She strives to minimize patient's concerns regarding insurance and billing in hopes they can enjoy a stress-free experience while at the office. Paula's hobbies include gardening, crocheting, and bowling.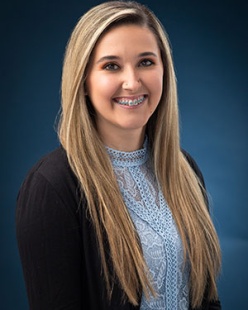 Samantha, Office Administrator
Samantha found her role as office administrator for Advanced Dentistry by Design after looking for a career change that would allow her a better quality of life and enable her to use her customer experience. She loves helping each patient that walks through the door feel welcome and comfortable, and makes it her goal to help them feel like a part of the family. Samantha loves seeing patients leave with smiles on their faces, knowing they've regained confidence in their dental health.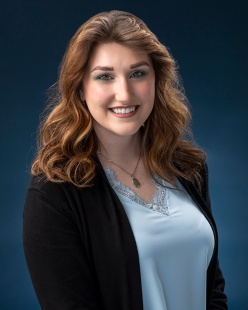 Melissa, Front Desk Receptionist
Melissa has always been interested in the human body and how it all works together for good. She believes that the human mouth is just as interesting as other parts of the body, and after working in a dental office, has found that dentistry is simply an art form of the mouth. One of Melissa's favorite parts of her job is welcoming new patients to a great dental practice and knowing they will regain confidence in their smiles. She has seen first-hand how patients' demeanors can change after they experience good dentistry and can see the results. Her goal is to help patients find the dentist they are most comfortable with, and to demonstrate compassion and concern when individuals come in who are nervous, experiencing pain, or dealing with any kind of dental issue. In Melissa's words, "I want each and every patient to feel welcome and comfortable here throughout their entire journey, because dentistry can be a scary experience to commit to."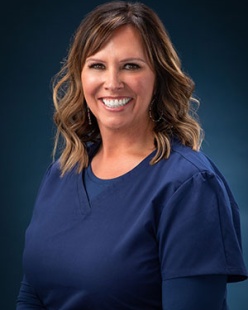 Amy, Dental Hygienist (RDH)
Amy's journey in the dental field started in the front office of a dental practice in 1998. After also working for a dental supply company, Amy decided to follow in her aunt's footsteps to become a dental hygienist. Amy graduated from the University of Louisville in 2006, and has since found her passion in serving and building relationships with patients. She enjoys helping patients understand why good oral health is so important to overall health. She is thankful to be part of the Advanced Dentistry by Design practice, where patients are treated like family. Amy also appreciates the latest technology Advanced Dentistry by Design offers to patients. She and her husband look forward to raising their children in Virginia City, where they both grew up.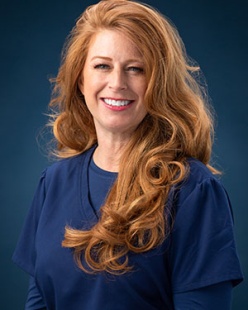 Kallee, Dental Hygienist (RDH)
Kallee was raised in Reno and relocated to the Carson City area in 2004. She loves the area and is proud to be part of such a great community. Kallee sought a career in healthcare where she could make a difference, and found that dentistry gave her the opportunity to help improve the health of others. She feels very blessed to work with such a wonderful, tight-knit team at Advanced Dentistry by Design. She enjoys building relationships with her patients during their time at the office, and takes pride in serving them and helping them feel comfortable. Kallee graduated from Truckee Meadows Community College's dental hygiene program. She has practiced as a registered dental hygienist in the Carson City area for more than a decade. She is a proud parent of two grown children. In her free time, she enjoys the many lakes and wide open spaces in Northern Nevada and California.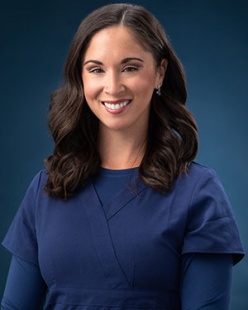 Gina, Dental Hygienist
Gina was introduced to the field of dentistry by her good friend who was a dental hygienist. She loved the fact that dentistry was (and still is) one of the only forms of preventative medicine in the country. As a dental hygienist, Gina's favorite part of her job is educating patients and teaching others about maintaining and restoring oral health and how oral health contributes to overall health and wellness. She enjoys educating patients and explaining the "why" behind good oral health habits such as brushing, flossing, regular dental cleanings and exams, and oral cancer screenings. Gina strives to provide every patient with a comfortable environment and gentle, effective cleanings.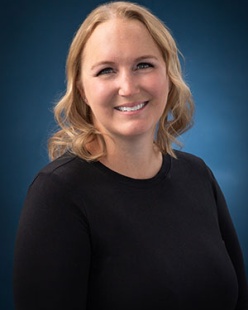 Liz, Dental Assistant
Hi, my name is Liz. I started my career in dentistry in 2006 at Advanced Dentistry by Design. I had previously gone to school for business and accounting, and felt that I found my true calling when I started working on teeth. I strive to provide exceptional patient care and really care about the patients overall dental health.
In my time off I enjoy the outdoors with my significant other, horses and dogs. We camp, fish, enjoy ranch rodeo, and spend quality time with our families.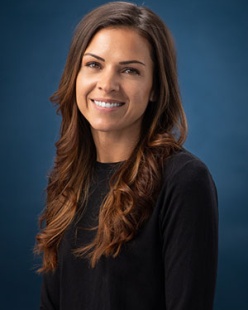 Shelby, Dental Assistant
Hi! My name is Shelby, I grew up in Carson City and have two amazing boys. I graduated from the Milan Institute for Dental Assisting, and I enjoy working in dentistry to help others maintain a happy, healthy smile. When I'm not in the office helping patients, I enjoy being outdoors and adventuring with my boys and our family.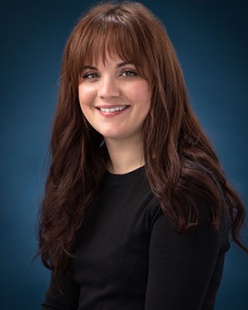 Danielle, Hygiene Assistant
Hi! I was born in California and raised in upstate New York. I moved to Reno in 2011. After graduating high school, I earned a Certified Nursing Assistant (CNA) license and relocated to Carson City. I love learning new skills and helping others, which is why I decided to begin my career in this field by joining the Advanced Dentistry by Design staff. I'm new to the industry but am super excited to learn and grow with this amazing team.
I met my husband in school and we haven't been apart since. In my free time, we love hiking in Lake Tahoe together and spending time with family and friends.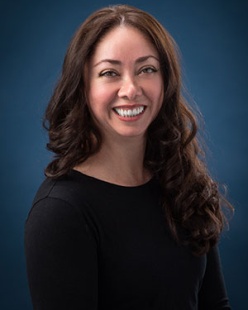 Lety, Dental Assistant
Bio coming soon…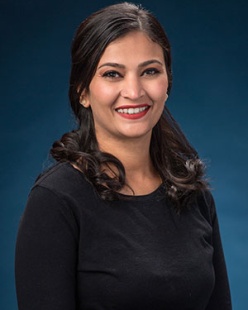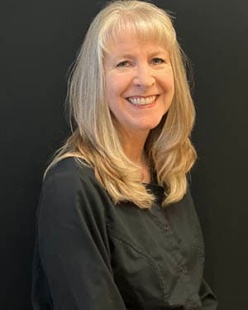 Angel, Dental Assistant
Angel's passion for dentistry began at a young age in kindergarten, where she was fascinated with teeth. Her journey into the dental world then began after she took the Myers-Briggs personality aptitude test which suggested a career in either elementary education or dentistry, and she chose the latter. Ever since she has been dedicated to her role as a Dental Assistant at Advanced Dentistry By Design.
What she loves most about her job is the opportunity to work with an incredible team of people, including patients, doctors, and support staff. Angel thrives on creating a welcoming environment, especially for those who may be apprehensive about dental visits. She takes pride in helping patients achieve optimum oral health, along with the confidence that comes from a beautiful smile.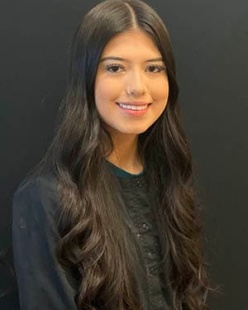 Adrianne, Hygiene Assistant
Guided by her passion for helping people and her aspiration to pursue a career in nursing in the future, Adrianne decided to journey into the world of dentistry. She saw dentistry as a valuable starting point for her healthcare career.
Adrianne loves assisting hygienists and helping patients. She believes in the importance of instilling confidence in patients about the value of their smiles. Adrianne ensures that the hygienists are well-prepared, and she takes great satisfaction in showing patients that their smiles are truly worth it.
Lisette, Dental Assistant RDA
Lisette's motivation for entering the field of dentistry is driven by her desire to make others feel happy and confident about their teeth. She understands the significant role oral health plays in one's overall well-being and self-esteem.
Meeting new people and hearing their diverse life stories are Lisette's favorite aspects of her job. She finds joy in building connections with patients who come through the doors of Advanced Dentistry By Design. Every day, she provides exceptional dental care, ensuring that her patients receive the best possible treatment for their oral health needs.