All of Your Family's Dental Needs in One Convenient Location
We combine the most advanced technology with personalized care to provide quality general, restorative, and cosmetic dentistry–and everything in between–for patients of all ages.
Meet Our Team Committed to Your Dental Care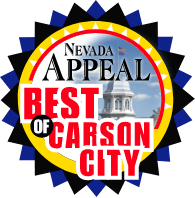 Where Clinical Excellence and Compassionate Care Come Together
Our four dentists have been providing the highest quality dental care in Carson City for more than 30 years. Dr. Clint Euse, Dr. Kelly Euse, Dr. Randy Wright, and Dr. Matt Lisenby provide the level of clinical excellence you expect from a healthcare provider, as well as the compassionate care you expect from a trusted friend. We know visiting the dentist can be a stressful experience. Our entire staff is trained to make sure you as the patient enjoy a comfortable dental experience every time you visit.
Restoring Confidence in Your Smile
Your Journey in Your Dental Health Starts Now.
Recognize that your dental health is an important part of your overall health and wellness.
Meet with one of our dentists and visit our practice.
Begin your journey toward better dental health today.
We're Ready to Help You
Whatever your dental concern is, give us a call. Let us help you in your path toward better dental health and a more confident smile.